Backup, Restore and Full Disaster Recovery for Apple Computers.
On-Site and Remote.
Fully Compatible With Apple's Time Machine and All Current Macintosh Computers.
Boston Iron is an entirely new type of Virtual Recovery platform that eliminates data loss, keeps applications up and running, and makes sure that IT infrastructures can get back online quickly. Designed for today's always-on business, Boston Iron replaces legacy backup, business continuity, and disaster recovery software and hardware, and reduces the amount of expensive copy data in an organization by as much as 80%. By mirroring your entire business in our Iron Vault, Boston Iron makes it simple to access and restore data from any device, failover IT systems, and virtualize your entire office with a click – all from a single de-duplicated copy. Boston Iron maximizes productivity, reduces cost, and helps eliminate risk.
Time Machine Compatible
Multi-Generation with Weekly Integrity Checks
On-Site and Multiple Off-Site Copies
Restore Files, or an Entire Machine
Recovery
Up to 10 Machines in Local Recovery Mode
10 to 10,000 Machines in Remote Recovery Mode*
Use iPads or Apple Remote Desktop to Connect
iPad Kits Available for Quick Recovery
Accessible From Anywhere
Compliance
Encrypted at Rest and In-Flight
Designed for FIPS, ITIL, SOX, PCI, and HIPAA Compliance
Backup and Recovery Reporting
Business Backup and Recovery Survey
Had a major IT failure in the past two years
Reported that using multiple backup and recovery tools creates challenges
Do not use remote recovery
Remote backup and virtual recovery users recover faster from failures
than those with traditional solutions.
Read more about the survey here.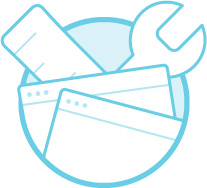 Backup is Critical,
But Incomplete For Most SMBs
Unscheduled downtime has significant business implications
71% back up both data and applications
Only 24% back up all data and all applications
Only 27% of small companies back up all applications compared to 48% of mid-sized companies
Only 43% back up laptops and desktops
96% of Apple computers don't have off-site backups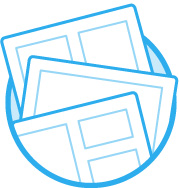 Disasters do happen,
and IT is held responsible
for recovery failures
79% have had a major IT failure in the past two years
Only 8% could recover from a major IT failure within a hour
Only 7% were very confident that they could recover operations within 2 hours
96% say IT staff can be held personally responsible for recovery problems
69% report mid-level IT staff would be held responsible if there were a major recovery problem
Only 14% of IT executives would blame admins for lost data, but 57% of admins think they would be held responsible
51% say someone could lose their job if critical data could not be recovered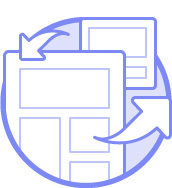 Fragmented Backup Tools
Cause Significant Problems
90% of SMBs have multiple backup and recovery tools
61% have backup and recovery tools with duplicate functionality
91% report using multiple backup and recovery tools creates challenges
71% report using multiple backup and recovery tools can increase risk Remote Recovery Very Desirable.
38% use cloud-based backup and recovery
89% see value in cloud-based disaster recovery
Cloud backup and recovery users recover faster from failures than those with traditional solutions
79% of those with a non-cloud secondary disaster recovery site would make a change if they had resources
Security is an issue, so Boston Iron uses its own Iron Vaults hosted at its own data center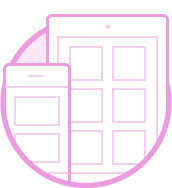 SMBs are backing up
more than just data
SMBs report that the scope of their backup is more than just data.
The number of companies who back up both data and applications is 71%
29% of companies only back up data
Medium-sized companies were most likely to back up both data and applications (74%) than smaller companies (68%),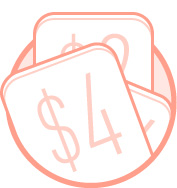 Few SMBs Could Recover From
a Major IT Failure Within an Hour
IT professionals were asked how long it would take for them to fully recover business operations after a major IT failure. The widely varying range of answers provided reflected the varying approaches to backup and recovery among these companies. Very few, 8%, could recover in under one hour, while almost a quarter (23%) said it would take more than one day to fully recover from a major it failure.
Companies Need More Than a Backup
Every business faces network failure and downtime at one point or another. The more downtime a company experiences, the more money and time lost, and the more damage done to the business' reputation. A study by DTI/PwC showed that 7 out of 10 small firms that experience a major data loss go out of business within a year. Businesses today need to think about data backup and disaster recovery solutions as part of a larger business continuity plan that carries out the three core functions of business continuity: maintaining service, maintaining consistency, and recoverability. Boston Iron is providing the benefit of business continuity solutions through our integration partners. These systems ensure that when servers go down, data, systems and applications stay up. Business continuity technology can ensure that businesses avoid the loss associated with downtime, but businesses must have the right solution in place before a network failure occurs in order to avoid that loss.
Maintaining Service
A good business continuity solution must allow a business to continue to offer all of the everyday services it usually provides to its customers.
Maintaining Consistency
All of a business' solutions and services must remain consistent, especially when it comes to timeliness in delivering services to clients.
Recoverability
A business must be able to recover data and restore a network in a timely manner.
Look No Further. Get Started Today.
Choose among our affordable options below.
Remote Backup + MacBooks / iMac / Pros + Time Machine Compatible + Off-site Storage of Backups + 150GB Total Storage + Machine Recovery Available

Up to 10 Local Users
Remote Backup and:

Virtual Machine Based Recovery + Local Recovery Options + Multi-Site Storage of Backups + Data Verification Service + 1TB of  Total Storage + Virtual Recovery for up to 5 Machines

Up to 25 Users
Recovery and:

10 MacBooks / iMacs / Mac Pros Included + Local and Remote Recovery + 1PB of Total Storage + Multiple Remote Recovery Nodes + All Data Checksummed and Verified Weekly + Daily, Weekly, and Monthly Backup Retention + Pre-staged Recovery iPads and Macs Option + Quarterly Compliance Drills and Tests Available + Data Storage at Our Data Centers + + 3 Hour Virtual Machine Recovery

10,000+ Users
*Available Options Shown. Pricing varies based on number and type of machines covered, bandwidth, recovery time parameters and more.
Our Enterprise Disaster Recovery systems provide full coverage for Apple MacIntosh computers running OS X 10.5 or newer. It provides a local backup target for Apple's Time Machine backup utility, pushes archives off-site to one or more data centers and allows local and remote Disaster Recovery spin-ups of any of the Macs during a failure.
read more
Why use Time Machine? It provides us a foundation by creating incremental backups of files that can be restored at a later date. It allows your user community to restore the whole system or specific files from the Recovery HD or the OS X Install DVD. It further works within iWork, iLife, and several other compatible programs, making it possible to restore individual objects (e.g. photos, contacts, calendar events) without leaving the application.
read more
1 Tara Boulevard, Suite 200
Nashua, NH 03062